Liberating Partners Ministry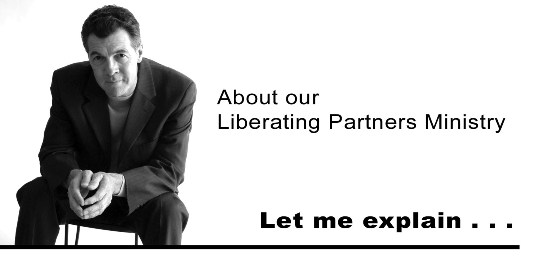 The Liberating Partners (LP) aspect of LMCI is a very important part of our ministry. Even though we desire to teach and impart our resources to all believers worldwide, we are very dedicated to resourcing, equipping, and training the individuals who partner with us in our God-given vision and quest.
The vision of LMCI—to liberate ministries—is clearly evidenced in our commitment to our partners. We faithfully pray for our LPs and focus our efforts to help them identify their contribution to the body of Christ and to help them develop their spiritual gifts.
Whether functioning within an existing church or small group or functioning among various congregations, we work toward equipping our partners to become the most effective disciples for the Lord Jesus Christ that they can be.
LPs supply the majority of our prayer and fiscal support and embrace our vision to liberate other ministries by helping people to get free, stay free, and live free.
What's in it for YOU?

Insightful Monthly Teaching CD
CD is normally mailed the 1st of each month. You also have access to the audio MP3 version.
Liberating Partners Facebook
Network and socialize with other partners.
Weekly Prayer Support
One day each week the phones are put on hold while the staff prays over your prayer requests.
Personal Phone Ministry Support
Staff members are available for prayer, counsel, encouragement, and bookstore resources.
Periodic Emails
Ministry updates, prayer concerns, and uplifting devotionals are occasionally sent out by email.
Discover Your Unique Calling & Purpose
We are here to help liberate you and your ministry through personal ministry and resources.
Unlimited Access to LMCI.org's Private Liberating Partners Section
Browse years of archived biblical teachings, both written and audio.
Skype with Dr. Dale
Dr. Dale is available to schedule occasional Skype sessions with your home group.